Building Smarter:  A Beginners Guide To Modular Construction
Modular building is a new type of construction that has come to make the process of building much easier and faster. 
In this guide we will walk you through the understanding of modular construction,  what is and why is an amazing option for your next project.
Let's Break Down the Basics: What is a Modular Building ?
Nowadays, modular construction has become more attractive in Australia and it's essentially due to its versatility and convenience, but before getting into why modular construction is popular let's step back to understand: what is a modular building?    
In simple terms, modular building is a construction method where buildings are manufactured with pre-fabricated sections making the process faster and more convenient as these pieces are built off-site and then delivered to the building site.
This is a great option especially for its efficient method because it still ensures a high-level construction, but in addition, modular designs have a very versatile way of working as they can become from residential structures to more commercial buildings giving a whole range of different constructions.
Another great characteristic of this type of construction is the speed and variety of materials that you can use in its building, allowing the owner to have an extensive selection of options and alternatives. 
Because of this and higher quality modular buildings have become a popular choice among people. 
But Why Choose Modular Construction ? 
Now that we know what is a modular building and some of its characteristics, let's explore the benefits of modular buildings and why can be a choice for your next construction project: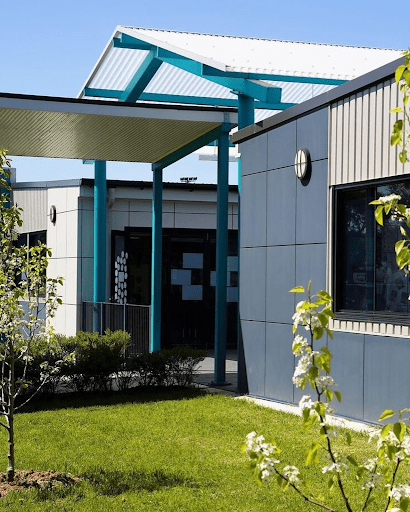 Bespoke Design 
Modular construction is customizable to your needs, making it a great choice as the final design will suit exactly what you want.
The flexibility of the design is a good advantage as it will allow the creation of spaces with different sizes and specifications, allowing the owner to choose their layout, bringing much accuracy to the final result. 
One of the most popular spaces created with modular construction are modular classroom buildings and modular childcare buildings, but its uses extend beyond as you can build modular office buildings to even modular healthcare buildings. There are no limits because of the flexibility of the design which has countless options.
Cost-Friendly
One of the main reasons that people are choosing this type of construction is that modular building cost is very affordable, so it's very likely it will fit into different budgets.  
Modular construction is much more low-cost since there's less material cost as everything is personalized. The most common materials used on modular structures are wood, steel and concrete/cement, giving the client options that will adjust to what they want. 
Plus, the labour cost is reduced and the elimination of delays caused by weather or other site conditions will make the process much more efficient helping to reduce the final expense. 
Compared to traditional construction, modular building reduces risk factors by building on one site, this difference is what allows the modular design to be more cost-effective. 
Efficient, Safe and Fast Construction
As mentioned before, the process of building modular is fast as the work is done off-site and very important in a controlled environment, making the process faster and with a much more efficient construction schedule. 
The perks of working in an off-site place are that modular building can be done with much more caution, making sure the quality of the pieces is of a high standard and according to the requirements of the construction and in addition working in one place can reduce accidents so it will improve the safety of the construction team. 
Another convenient aspect of modular construction is that they are very sustainable as a result of the reduced use of material, meaning that the precision of the design will allow the construction professionals to only use the necessary materials. 
Delivered At Your Door
As modular construction is built in a different space, the shipping of it can cause many doubts, but the modular building is made to make every process very friendly, so the actual construction allows the final pieces to be easily transported to your building site. 
A good company of modular construction Marathon Modular will have safe vehicles that will ensure that every part of the modular design arrives in the highest quality and condition. 
An Easy Way Of Building 
We talked about the convenience of this way of construction, so let's skip now to the modular building construction process.
For this type of construction project, the path is generally going to work by the next steps: 
Design:

The first step is to define every requirement, and based on that a professional team will design the structure with the latest technology and following all the regulations.

Manufactured off-site:

Once the design is complete, the process will move to the start of the actual structure being constructed in a quality-controlled factory, helping to reduce errors and making the process faster and more effective.

Delivery:

When the structure is complete,

modules are transported to the site while maintaining

ensure

the quality of the building.

Installation:

The installation process on the building site is managed by

the

Marathon Modular

and it should include the preparation  of the site, placement of modules onto piers, module installation, electrical commissioning and testing, plumbing connections, floor finishes + fit-out. 
Once all the steps have been completed, you are ready to enjoy your new building!
So Why Choose Modular ?
Overall, modular building is a convenient way of construction that'll create different structures with high standards of construction.
Marathon Modular is dedicated to build modular designs that will make your experience with construction easier but with the high level that any construction building needs. 
There are modular builders; then there's us. At Marathon Modular we are specialists in producing and delivering excellent quality space solutions but with the commitment to focus on our client's needs to create innovative spaces. 
We invite you to contact us and start building together!