The popularity of modular buildings in Australia has tremendously increased, and for all the right reasons. These buildings are built in highly controlled factory conditions, which makes them super convenient and efficient. You can have your new facility, in just a fraction of time.
If you too are fascinated with these exceptional perks and are curious to know about the materials used in modular construction – read on! In this post, we will talk about modular construction materials benefits and cost in a bit more detail.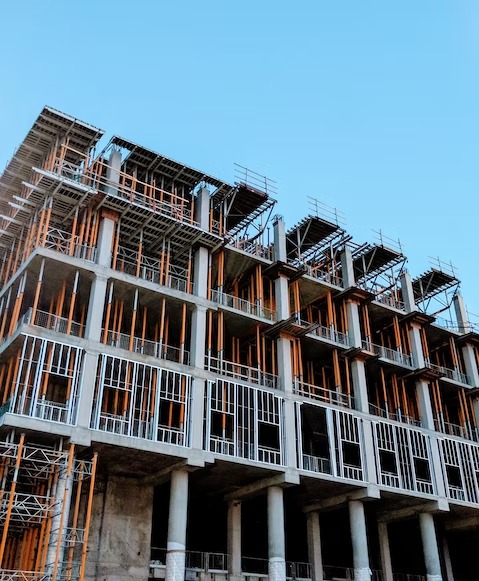 Modular Construction Materials Benefits
At Marathon Modular, we believe in customer-centric services for all your modular needs. From choosing the right materials and design plans to good structural framework and exteriors; every little detail matters. 
To begin with, let us walk you through all the common modular construction materials benefits to help you find your favourite fit.
Wood
Wood has been used in construction for decades now, and when it comes to modular buildings – there is no exception. One of the most common ways that wood is used in traditional construction is through structural frames, however when it comes to modular construction we find steel is better at creating self supporting rooms or modules that we can deliver and install on site. 
Wood is a popular design choice in Australia for non-combustible external facades or internal timber feature walls. Timber facades add a minimalistic, natural look that is great for healthcare facilities, outpost offices and residential extensions, and it can be part of the finished design of your completed build.

We also use engineered timber for a painted wall skirting as an option for our gold class of finish. In a new modular design, we can also add on a timber patio or deck and connected pathways to make your new building more attractive and ready for use. 
So, what exactly makes wood such a good material for modern modular buildings? Let's take a look at the benefits of using wood in modular construction. 
Even though wood is the most lightweight of all the other modular construction materials, it is also one of the strongest materials out there. Its strength comes from its carbon reserves, which comprise most of its weight. 

It is observed that when wood dries, it naturally hardens. This makes it highly durable and can last for thousands of years. With advancements in technology, it is used to make multi-story buildings as well. 

Solid wood (with the right forestry practices, of course) and engineered wood is even better as it's made through mostly recycled wood materials that normally be tossed away. It also has lower toxicity levels, and natural or engineered wood can also be easily recycled and reused. Even at times when it is left untreated, it does not harm the environment. 

It has good insulation properties. This means it maintains a balance in heat flow, provides resistance from electricity, and has sound-absorbing properties – all at the same time!
Steel
The key modular construction material for strong structures is steel, especially when it comes to creating taller buildings. When compared to wood, steel is a bit more difficult to use but in a manufacturing environment, such as that of a controlled constructing factory, steel can be incredibly versatile for custom design plans.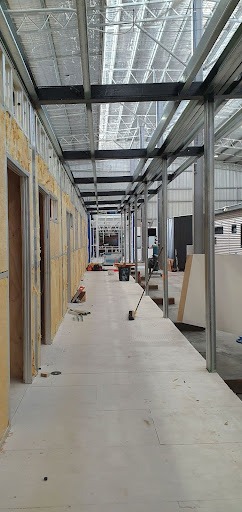 A fact about steel modules is the way the frames can be easily bolted. This makes it pretty simple to assemble or disassemble – and even be transported from one place to another. 

Steel, being an alloy, has the tendency to be shaped into a number of interesting shapes and forms. It makes it a great customisable material for modular buildings. 

Being super durable, steel can last for the longest of times and survive even the extremest conditions. The secret is to keep it protected from corrosion. Once that's achieved, steel modules make a permanent modular building. 

Steel is also non-combustible and fire-resistant, making it a safe option. Even if the building does catch fire, there is always limited damage and the core of the basic infrastructure remains intact.
Concrete/Cement
If you think that concrete or cement is just limited to the construction of traditional buildings, you're probably mistaken. Concrete provides a well relied upon material for durable buildings, and it remains an important part of modular construction in establishing the foundation of a new building.
Our builders use concrete to secure and install the piers to hold your new facilities. As part of our gold class finish, we also offer an elevated concrete slab foundation, for an incredibly strong and durable finish.
This technically may go out a bit from under the modular umbrella, because we do complete this process on site, often while modules are still being constructed in the warehouse. 
Just like wood and steel, concrete provides great versatility when it comes to design or the different ways to apply structural strength. Concrete piers work the best with uneven terrain while concrete slabs offer an enduring foundation for buildings on flat plains.

Even though concrete modular buildings are labor-intensive, one certain thing about them is that they are strong. Design-focused precast concrete modules are built to absolutely withstand extreme weather conditions.

Concrete is impervious to damage from pests like termites. 
Modular Construction Materials Costs
A lot of factors can influence the overall construction costs of a modular building.
If we specifically talk about the modular construction materials cost, there are further aspects to consider. For example, whether the building is temporary or permanent. Or if it's small or an entire large modular building. 
Similarly, the design plan and finish of the building matters as well. For instance, toughened glass over standard glass windows.
For a more accurate estimate, check out our project cost calculator. 
Marathon Modular: The Masters of Modular Construction
At Marathon Modular, we provide bespoke construction methodologies with off-site pre-assembly, minimal on-site preparation, and fast installation. We transform your ideas into a living reality with innovation and quality craftsmanship. 
Contact us now to get the best modular solutions!